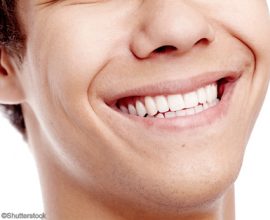 Have you ever heard of dry mouth and are you aware of its effect on your smile? Dry mouth is a condition in which your body's ability to process saliva correctly is hindered. If you have a downturn in saliva, it will leave you at an increased risk of several health problems including tooth decay and gum disease. To help combat dry mouth, it is important to be aware of common risk factors associated with its prevalence.
One of the most common causes of dry mouth is due to medications you may be taking. Oftentimes, medications such as painkillers, diuretics, decongestants and antihistamines all can produce dry mouth as a side effect. Due to the fact that saliva is essential for washing away harmful bacteria and debris, you will need to focus on various treatments to help eliminate dry mouth, including eating crunchy and watery foods or chewing sugarless gum after meals.
Other common risk factors associated with dry mouth include an increased risk of cavities, sore throat, problems eating and chewing properly and difficulties speaking.
Our dentists and all our fantastic team are located in Harvey, Louisiana. If you would like to schedule an appointment with Louisiana Dental Center for dry mouth condition, please call our dental office at (504) 324-3353.